A Therapeutic Approach to
Improved Wellbeing
We specialise in Swedish, Shiatsu & Hot-Stone Massage – gift vouchers available.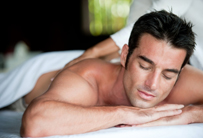 Therapeutic Massage
Massage is one of the most ancient forms of healing both in the West and the East.
The ancient Greeks and Romans used massage to maintain health and promote healing, as did the Chinese, Japanese and other early cultures.
Some health benefits of regular therapeutic massage:
Helps to break up celulite and fat dimples
Reduces tension, anxiety and depression
Promotes detoxification
Improves blood pressure
Strengthens immune function
Aids pain management
Improves rehabilitation after injury
Relieves tension-related headaches
Enhances tissue elasticity and joint flexibility
Calms the nervous system
Promotes relaxation and wellbeing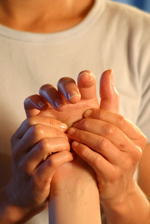 Shiatsu Massage
Shiatsu comes from Japan. The word Shiatsu means "finger pressure". Like acupuncture, shiatsu is based on the holistic system of traditional oriental medicine, which works on the flow of energy that circulates through our bodies in specific energy channels or meridians.
Similar to reflexology, Shiatsu massage uses finger and palm pressure to energize these pathways and improve the flow of energy. Pressure on these points may help to move toxins that have become stagnant with lack of use, disease or trauma.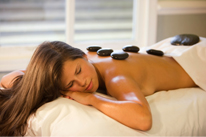 Hot Stone Massage
Hot Stone Massage is a wonderful way to relax tired muscles and relieve aches and pain, especially during the winter. Working with heated basalt stones the therapist focuses on encouraging large and small muscles to release tension and expel toxins.
Reiki Energy Healing
Reiki is an ancient method of natural healing and channels energy through the hands, balancing and energising the body. This powerful yet gentle energy enhances physical, mental, emotional and spiritual well being. Click here for more information on Reiki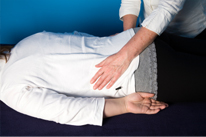 Health benefits of regular Reiki
Deep relaxation
Pain management
Faster recovery after illness
Reduction of stress and tension
Emotional healing
Improved energy levels
Improved clarity of mind
Gentle detoxification
Improved sleep
Experience Reiki energy healing today and enjoy the numerous benefits – gift vouchers available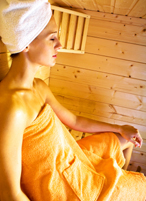 Far Infrared Sauna
Far infrared energy stimulates better functioning of the lymphatic and cardio vascular systems, supporting weight loss and detoxification.
Far infrared has also been proven to aid healing and pain management.
Regular infrared saunas are a beneficial and enjoyable addition to your weight or pain management program.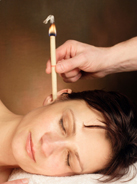 Ear Candling
Many people have found ear candling useful in assisting:
Drying excess ear wax to allow it to fall out
Drying debris from past and current infections
Drying fluid in the ear canal
(especially people who swim or surf a lot)
Relief of ear infection or sinus pain caused by blockages which brings about excess pressure
It is thought these benefits are achieved through circulating warm smoke in the ear canal. This can be an effective treatment, gentle enough for use on children and for those with painful ear infections.
Hearing aid wearers, swimmers, divers and surfers also find it helpful. It can also be a useful treatment prior to flying.
For further information on ear candling or natural treatments for ear problems please contact us today.