Organic bio-active products for
glowing skin – naturally
Using natural organic products, our friendly beauty therapists will help you feel and look beautiful. Browse our services below to see how we can help you.

Organic Facials
Restore your skin to its optimum condition using the highest quality organic skincare products.
Try an Organic Janesce Rejuvenating Facial using the highest quality naturopathic skincare products that will leave your skin glowing and thoroughly rejuvenated.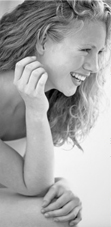 Our Organic Teenage Acne Treatment Facial is perfect for problem skin. This facial uses herbal extracts to rebalance the oil glands and encourage healing.
Indulge yourself with an Organic Athena Instant Facelift Facial using clinically proven organic ingredients, and be amazed at the instant reduction in fine lines and wrinkles (by up to 83.72% on average, as shown in clinical trials). Click here for more information.
We offer complimentary advice with every facial on home skincare regimes and nutritional guidelines to help you maintain your skin at its best.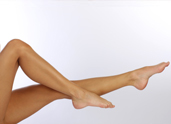 Waxing
Let us take care of all your waxing needs using gentle natural waxes and natural "after wax" products.
Our waxing services include brazilians, legs, under arms, and facial waxing.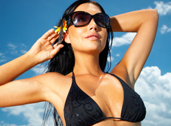 Natural Spray Tanning
Using the internationally acclaimed SunFX natural spray tanning system we can promise you a beautiful golden tan. Popular in Hollywood for its natural look and non-toxic ingredients SunFX gives a stunning result.

Couleur Caramel
– organic cosmetics direct from Paris
Couleur Caramel is an invitation to indulge yourself. This supreme organic range offers cosmetic products that are perfect harmony with nature – for every woman.
Book your Couleur Caramel make-over today (just $45.00) and experience the rich and exciting world of natural organic beauty.
Spend just $85.00 on Couleur Caramel products and your makeover will be complimentary.
Other beauty therapy services