Acupuncture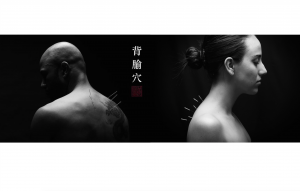 At the beginning of every treatment, Zohar will take time to look at your tongue and feel your pulse. These two diagnostic techniques, along with consultation, are the foundation of which a unique treatment stems from.
We are all so different from each other, how can we receive the same treatment for the same condition?
In creating a treatment plan to resolve your major complaint, the physician uses all senses for diagnosis and better understanding of the internal organ dynamics.
These are smelling odors, listening to your type of voice, feeling pulse and looking at your tongue. Along with age, constitution, diet, medication and lifestyle, you may expect a superior and accurate treatment for YOU, rather for your condition.
When meeting Zohar for acupuncture treatment, she will make sure you fully understand and you are comfortable with the healing you are soon to receive. Guiding your breath before each needle inserted, means you are in control of when a needle is next inserted and the pace of treatment.
Each needle facilitates a message to the body. Often using only small number of needles (on a case by case basis). Less is more and simplicity is superior.
To find out more please visit my Acupuncture Wellington website