There are four pillars of traditional Chinese medicine (TCM) that have been effective for over two thousand years. The combined wisdom of acupuncture, chi gong (exercise), herbal medicine and tuina (massage), has helped people regain their natural balance and good health through the ages.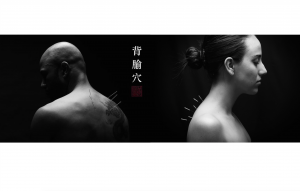 Acupuncture is the application of a single use needle into a specific body area. The insertion of extremely fine needle (0.16 to 0.25mm) is commonly used to treat different pain conditions, relief stress and regain physical and emotional balance.
At the beginning of every treatment, the Chinese physician will take time to look at your tongue and feel your pulse. These two diagnostic techniques, along with consultation, are the foundation of which a unique treatment stem from. We are all so different from each other, how can we receive the same treatment for the same condition?
Both the tongue and pulse are a mirror of your internal health. Having the twelve main organs reflected at different sections on the tongue and pulse, enables more accurate needle selection and future treatment plan.
To create a treatment plan to resolve your major complaint, the physician uses all sense, apart of tasting, for diagnosing and better understanding internal organ dynamics. These are smelling odors, listening to your type of voice, feeling pulse and looking at your tongue. Along with age, constitution, diet, medication and lifestyle, you may expect a superior and accurate treatment for YOU, rather for your condition.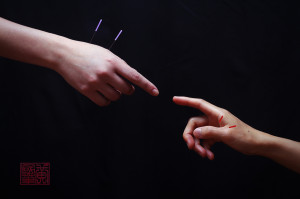 When seeing me for acupuncture, I will make sure you fully understand and comfortable with the healing you are soon to receive. Guiding your breath before each needle inserted, means you are in control of when a needle is next inserted and the pace of treatment.
Each needle facilitates a message to the body. Often I use a small number of needles (case by case basis).
It is my personal and professional ethos that less is more.
Meet Zohar Shtepel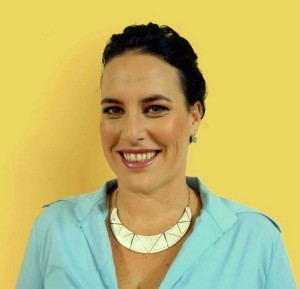 BHSC ACUPUNCTURE. DIP TUINA
ACUPUNCTURE NZ & ACC registered.
I am passionate about helping people find creative solutions for their dis-ease, through the wisdom of Chinese
medicine.
Originally from Israel, I chose to live in Aotearoa over 13 years ago.
Completing a 4 year bachelor of Health and Science degree (Acupuncture) in Wellington (2015) and a diploma in
Tuina massage (2013), enables me to gently introduce this medicine to many others, and to facilitate healing
through the combined application of single use needles, touch (massage) and a safe space to let go and heal.
The majority of the conditions I see in clinic are digestion and pain related, fertility problems and mental health issues.
Spending time in Chengdu, China enhanced my confidence in the treatment of young people (babies to
adolescence) .
When I am not in clinic, you can often find me playing tennis or hiking, two of my most favorite pass times.
I am registered with Acupuncture NZ, an ACC provider, a member of Fertility Acupuncture Childbirth Team (FACT) and
I am the Kapiti coast delegate of Acupuncture for Mental Health (AMH).